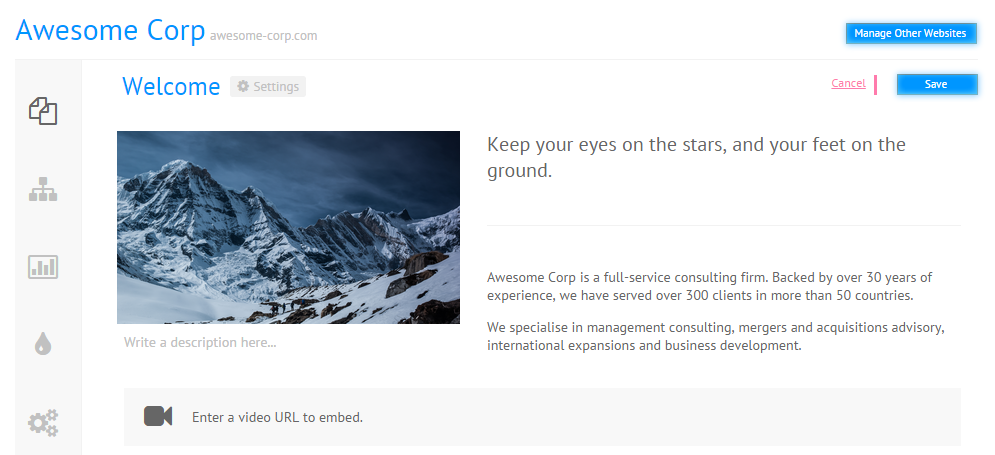 Build your mobile-responsive website using our drag-and-drop editor. Embed videos, widgets, forms and more!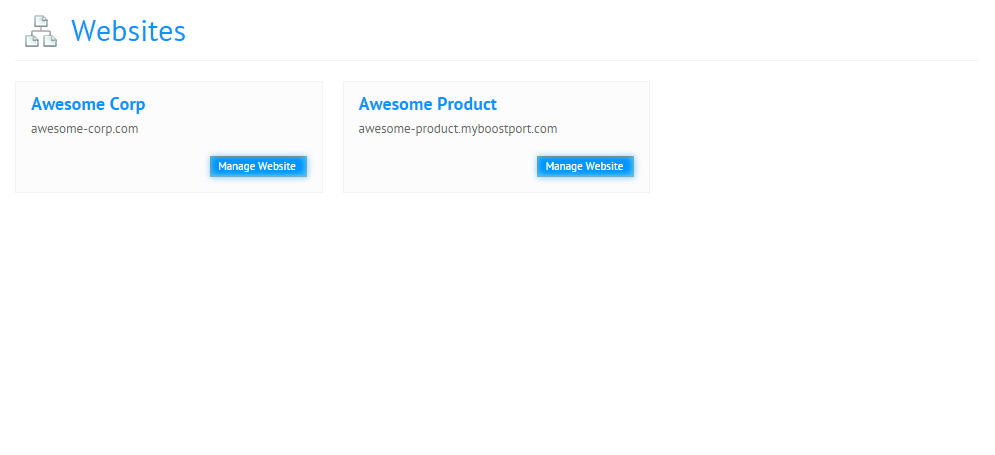 Seamlessly manage an unlimited amount of websites.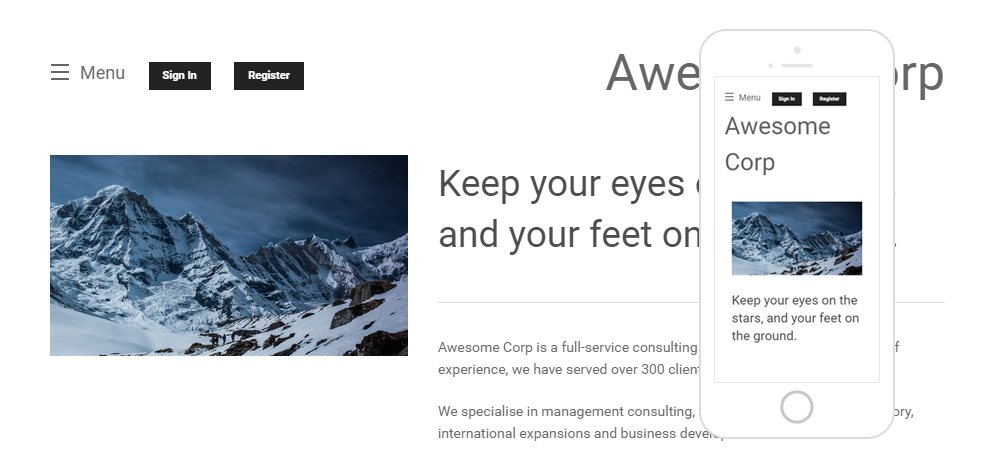 Reach more customers with your responsive mobile website!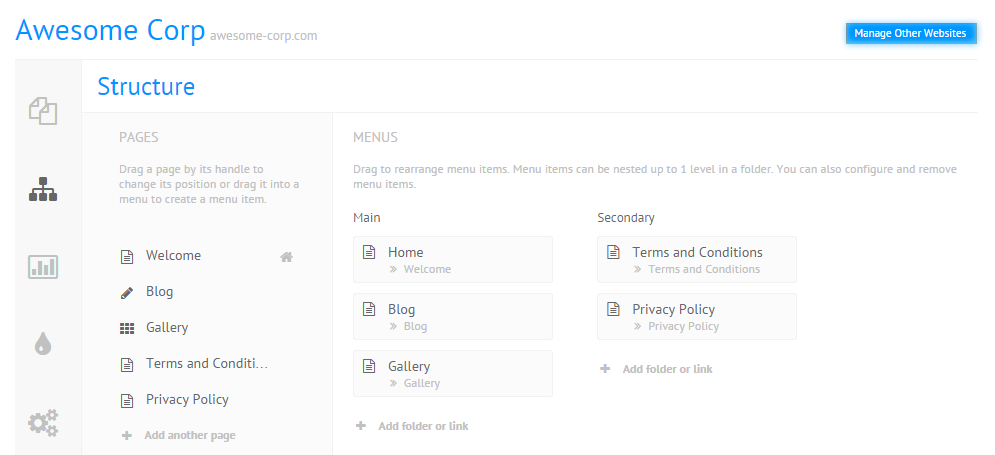 Update your website's structure with a few clicks. Add blogs, galleries and nested pages.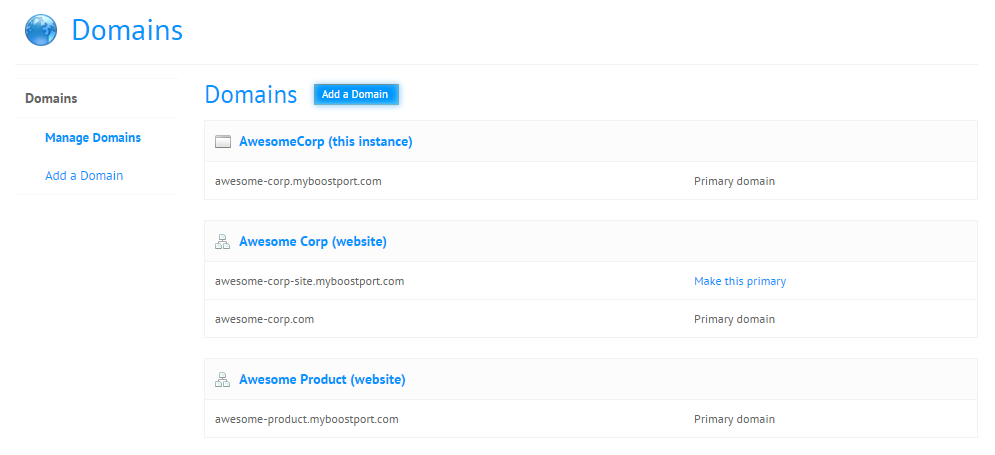 Link your domains to your websites and manage your DNS records using our AnyCast network.